Instagram is testing its messaging integration (Instagram Direct) on web interfaces. A welcome novelty for a feature-poor version.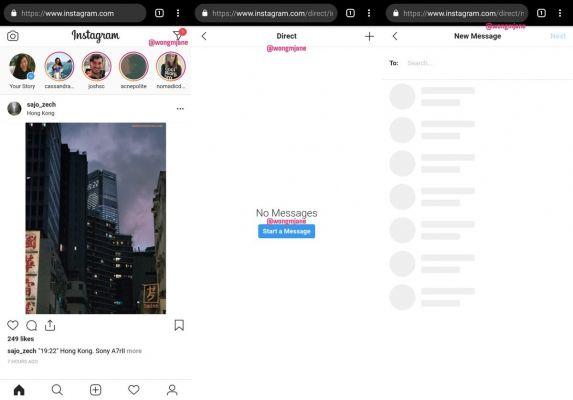 Image credit: Jane Manchun Wong
Previously reserved for the mobile app, Instagram's direct messaging seems to be expanding to its mobile and desktop sites. It's Jane Manchun Wong, famous on Twitter for reverse-engineering apps and discovering features still under development.
Here, it was on the platform's website that the young developer discovered a prototype of Instagram's direct messages online. She has since clarified that the feature has been disabled remotely (server side). She nevertheless had the opportunity to take some screenshots to get an idea of ​​the appearance of this feature, getting closer to the experience that we can have on the application itself.
Instagram's Direct on Web will also be available on desktop pic.twitter.com/Y3iTIdDwKV
— Jane Manchun Wong (@wongmjane) February 12, 2019
In the screenshots presented, we find an identical aspect to the messaging present on the Instagram application. As for the desktop version, a new icon would appear in the upper right corner. A welcome feature when you know that the web versions of Instagram are rather low in interest. Indeed for the moment, it is only possible to consult his news feed, but not to publish a photo or a story.
A step towards the standardization of services?
The New York Times which, at the end of January, reported Facebook's desire to unify the messaging of its various services: Messenger, WhatsApp and Instagram. The objective for Facebook is to be able to connect users of these applications more easily, without requiring registration with each of the platforms. With Messenger and WhatsApp web messaging, only Instagram was missing to move towards this announced standardization.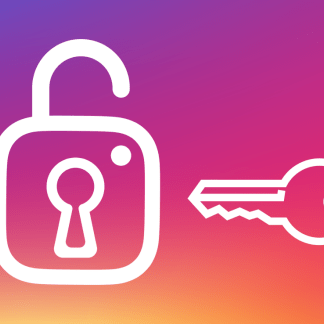 How to upload content, photos and videos to Instagram?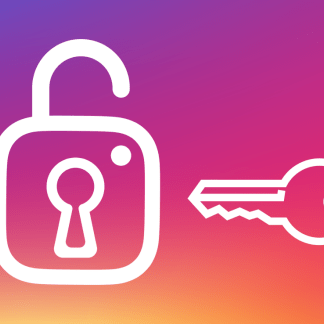 In response to the implementation of the GDPR, the General Data Protection Regulation, as well as the Cambridge Analytica scandal, Instagram has just deployed a tool that has been expected for several weeks. In addition to ...