MSI finally brings a solution to the problem of compatibility of Alder Lake processors with certain games. In a few days, the reseller will deploy a BIOS update for the Z690 motherboards, which will add a Legacy mode. On the other hand, several titles will still remain unplayable for some time. We explain everything you need to know.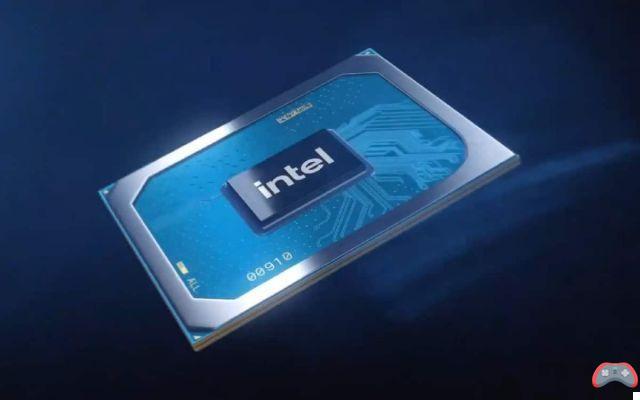 Since its release, Intel Alder Lake performance has been marred by a size issue. Indeed, it was quickly noted that the processors encounter serious problems with certain DRMs, in particular that of Denuvo. Due to compatibility issues, fifty titles simply cannot be launched on latest generation chips.
We now know a little more about it. The problem lies with the hybrid structure of the processors. On the one hand, the Alder Lake are composed of Performance cores (P-Core), based on the Golden Cove architecture. On the other, there are Efficiency cores (E-Core), based on the Gracemont architecture. If on paper, this technique makes it possible to obtain better performance, certain DRMs therefore recognize the equipped PC as two different machines.
Which games are incompatible with Intel Alder Lake?
This is why some DRMs conflict with processors. Supposed to protect the games against piracy, they block all access as soon as they consider that a PC is enjoying it for free, which is of course not the case. Thanks to our colleagues from PC Mag, we now have a definitive list of impacted games by the problem. Some of them will normally patched by mid-November :
Anthem
Bravely Default
Fishing Sim World
F
Football Manager Touch 2019
F
Football Manager Touch 2020
Legend of Mana
Mortal Kombat 11
Tony Hawks Pro Skater 1 and 2
Total War: Warhammer 1
Others, on the other hand, will have to wait before being compatible. As of today, we do not yet have a specific date when the issue will be resolved. Here they are :
Assassin's Creed : Valhalla
Far Cry Primal
Fern Bus Simulator
For Honor
Lost in Random
Madden 22
Maneater
Need for Speed ​​- Hot Pursuit Remastered
Sea of ​​Solitude
Star Wars Jedi Fallen Order
Star Wars Jedi Fallen Order
Finally, note that all of these games have compatibility issues on both Windows 10 and Windows 11. Other titles are incompatible only on Windows 10. To solve the problem, just install the update to Windows 11, if that is possible on your PC. Here is the list of those affected:
Ace Combat 7
Assassin's Creed Odyssey
Assassin's Creed : Origins
Code Vein
eFootball 2021
F1 2019
Far Cry New Dawn
FIFA 19
FIFA 20
Football Manager 2021
Football Manager Touch 2021
Ghost Recon Breakpoint
Ghost Recon Wildlands
Fenyx Rising Immortals
Just Cause 4
Life is Strange 2
Madden 21
Monopoly Plus
Need For Speed ​​Heat
Scott Pilgrim vs The World
Shadow of the Tomb Raider
Shinobi Striker
Soulcalibur VI
Starlink
Team Sonic Racing
Total War Saga — Three Kingdoms
Train Sim World
Train sim world 2
Wolfenstein Youngblood
Related: Intel Core Alder Lake Review — How Good Are 12th Gen CPUs in Gaming?
MSI deploys a corrective patch for its Z690 motherboards
To prevent players from waiting until mid-November, or even longer depending on the title, MSI has therefore found a temporary solution to the DRM problem. While waiting for the publishers to offer their own update, it is possible to install a patch for Z690 motherboards, the only ones to date to be able to accommodate the Alder Lake, purchased from the dealer.
"The Legacy Game Compatibility mode is already available in our BIOS", says MSI, before specifying that "for the Z690 Carbon WiFi, it is available since the beta BIOS v111". Once this famous mode is activated, affected games run fine. If you want to take advantage of one of the titles listed above, we advise you to follow our tutorial below.
How to install the corrective patch for Intel Alder Lake?
To do this, it will therefore be necessary update BIOS of your motherboard. First of all, it is necessary to identify the model of this one (and that it is indeed an MSI edition). If this is the case, start by downloading the beta corresponding to your motherboard:
MSI MEG Z690 ACE BETA BIOS (107)
MSI MEG Z690 Unify BETA BIOS (112)
MSI MPG Z690 CARBON BETA BIOS (114)
MSI MPG Z690 EDGE DDR4 BETA BIOS (112)
MSI MAG Z690 Tomahawk BETA BIOS (H11)
MSI MAG Z690 Torpedo DDR4 BETA BIOS (A05)
MSI MAG Z690 Torpedo BETA BIOS (A11)
MSI PRO Z690-A DDR4 BETA BIOS (113)
Then, you will have to activate the Legacy Game Compatibility option. Here's how.
Start your PC and enter directly into BIOS
Locate the option Legacy Game Compatibility Mode and activate it
Save the settings and exit the BIOS
Restart your pc
Once Windows has started, activate the key Scroll Lock
Launch the normally incompatible game
Disable key Scroll Lock after quitting the game
This method should therefore work, while Denuvo and the other DRM publishers find a permanent solution to the problem. As such, Intel assures that "a software fix has been identified by the supplier of the affected DRM software and is in the process of being deployed. Intel is also working to speed up this process. […] Additionally, a workaround has been found to allow games to launch and play. The reference implementation for a Legacy Game Compatibility mode will allow a user to dynamically sleep E-cores when playing games. »
Source : PCMag