The iOS 14.4 update is available on all compatible iPhones. According to Apple, this new version of the operating system corrects three critical flaws actively exploited by hackers. We therefore advise you to install the update as soon as possible on your smartphone.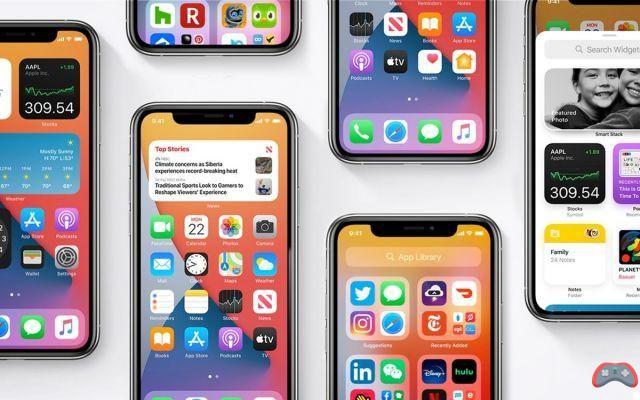 After several weeks of beta, Apple is currently deploying the final version of iOS 14.4 on all iOS 14 compatible iPhones. In the process, the Californian giant is pushing iPadOS 14.4, tvOS 14.4 and watchOS 7.3 on all compatible devices.
The changelog posted by Apple first mentions several new features. The update notably allows iPhones to transfer audio to homepod mini approaching. Of course, you need to update your smart speaker to firmware version 14.4.
On the same subject: the list of iPhones compatible with iOS 15 has leaked, the 6S and SE soon obsolete
Install emergency iOS 14.4 update on your iPhone
Second, the update forces the iPhone to display an error if the photo sensors are not the original ones. If you replaced the sensors with non-original parts, you will be advised to install the update anyway. This is because the warning will not prevent the iPhone from working normally.
Above all, the iOS 14.4 update includes a series of three patches designed to close security vulnerabilities. According to Apple, all three flaws could be actively exploited by attackers. iPhones and iPads that do not install the latest update are therefore vulnerable to a computer attack.
According to the sheet put online by Apple, the three flaws affect Safari's operating system core and Webkit rendering engine. "A malicious application may be able to grant itself privileges" advance Apple. By exploiting two Webkit flaws, "a remote attacker may be able to arbitrarily execute code".
We therefore invite you to install iOS 14.4 update on your iPhone as soon as possible. To install the update and all three patches, head into the Settings app, go to the General section, and click Software Update. Then just press Install update.