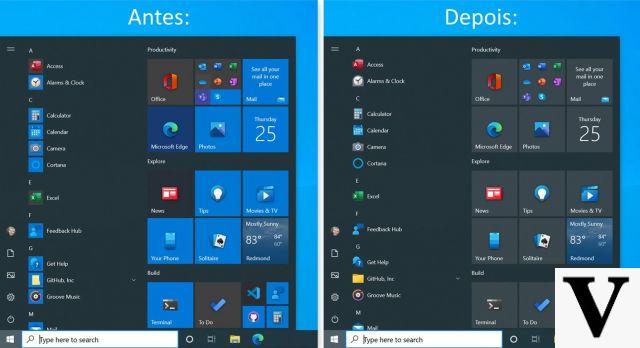 Microsoft has announced, and released, the new version di Windows 10. The new version, dedicated to subscribers to the beta testing program Windows Insider, brings with it some useful changes, aimed at improving the user experience, which will soon find space in the stable release of the operating system.
Il package released by Microsoft is the Windows Feature Experience Pack 120.2212.2020.0 and is dedicated to all of those more experienced users, or in any case with greater familiarity in the use of the operating system, constantly engaged in the tests that follow the changes made to the latest version of Windows in operation. Initially available only for developers, Windows Insider allowed to involve even more the Microsoft audience, thus making it an active part of a testing process that tests the new features, but also allows to receive direct feedback. on the user satisfaction almost in real time.
Windows 10 update, all the news
The innovations introduced by the last release concern a particular feature, namely that relating to capture the screen image. As stated with a blog post of the program, Microsoft is currently engaged in a functional update aimed at improving functionality, especially with apps that often access the clipboard.
On the occasion, Microsoft has also taken steps to remove a specific aspect of the screen capture, namely the possibility of copy and paste a screenshot directly into a folder present in File Explorer. In fact, through the reports of users of Windows Insiders, Microsoft was able to identify a incorrect behavior linked precisely to this action.
For the moment, therefore, users will have to give up this operation although the development team has confirmed that it has taken charge of the problem and is taking steps to solve it in order to be able to integrate the functionality again in the future.
Windows 10 update, how to download it
To access the Windows Insider releases it is necessary toentry to the program. Doing so is simple: just enter the settings Windows, access the Update and security item and, subsequently, the Windows Insider Program. The procedure, very quick and free, requires a Microsoft account and allows you to choose which release channel you want to be part of.
Once your subscription is complete you can download the packages, released as cumulative updates, through the regular Windows Update present in Update and security (following the same path used to register). Inside the window, you can proceed with checking for the presence of new releases. To access this specific package, dedicated to the Beta Channel, it is necessary to have previously installed the build 20H2 19042.662 or a more updated version.
New version for Windows 10: what's new