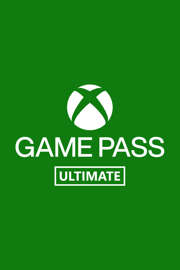 Microsoft has officially unveiled the new Xbox Game Pass for Windows 10, the PC version of its lucky one subscription online gaming service. Two things are surprising above all: the price, very low, and the games catalog, very large and of a high level.
In addition, for launch the service also to PC gamers, Microsoft has imposed a price of only 1 euro for the first month of trial. This is, however, the beta of the service. This means that in the early days something may not work 100%. However, since beta, you will be able to play over 100 titles (and many more are on the way) at a discounted price, which will then increase. For the rest, Xbox Pass for PC will be identical to the console version: the same discounts and the same way to buy the games.
Xbox Game Pass for Windows 10: how much it costs
As already said, the launch price for the first month of Xbox Game Pass for PC is only 1 euro. Afterwards it will cost more, but still very little: just 3,99 euros per month against the 9,99 euros needed for the console version. The discounted price depends on the fact that the service is in beta, when the final and stable version is online it will probably be equated to that of the console version. Subscribers have unlimited access to more than 100 games, immediate access to Xbox Game Studios titles, discounts like 10% for DLCs.
Xbox Game Pass for Windows 10: system requirements
What will not please many users, however, is the fact that to play many titles the latest version of Windows 10 is required. That is, the 1903, that of the May Update that still many are unable to download due to technical problems. Microsoft recommends a processore Intel Core i5-8300H o AMD Ryzen 5 3550H, una scheda video Nvidia GTX 1050 o AMD Radeon RX 560, 8 GB of RAM and 3 GB of video memory and especially 150 GB of disk storage space. With this hardware the game resolution is 1080p.
Xbox Game Pass for Windows 10: all titles available
The catalog available since the beta version of Xbox Game Pass for PC with Win 10 is truly vast, with over 100 titles:
ERS
Antiquia Lost
ARK: Survival Evolved
Astroneer
Battle Chasers: Nightwar
Battle Chef Brigade Deluxe
Battlefleet Gothic: Armada
Bomber Crew
Bridge Constructor Portal
Broforce
Brothers: the Tale of Two Sons
Book of Demons
Clustertruck
Crackdown 3
Crosscode
Die for Valhalla!
Disneyland Adventures
Evers Pace
Fez
F
Forza Horizon 4 Standard Edition
Full Metal Furies
Gears of War: Ultimate Edition dla Windows 10
Gears of War 4
Guacamelee! 2
Halo: Spartan Assault
Halo: Spartan Strike
Halo Wars: Definitive Edition
Halo Wars 2: Standard Edition
Hatoful Boyfriend
Hellblade: Senua's Sacrifice
Hello Neighbor
Hollow Knight
Hotline Miami
Emperor: Rome
Into The Breach
Lichtspeer: Double Speer Edition
Marvel vs. Capcom: Infinite
Metro Exodus
Moody: Reverie Under the Moonlight
Mindzone
moonlighter
MudRunner
Mutant Year Zero: Road to Eden
Neon Chrome
Old Man's Journey
Operencia: The Stolen Sun
work Mangum
Ori and the Blind Forest: Definitive Edition
Orwell: Keeping an Eye on You
Oxenfree
Official Xbox Game Pass for Windows 10: prices and games included