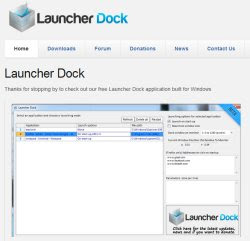 We have seen, in a recent article,
10 programs to remove from Windows automatic startup
because they cause slowdowns in the boot procedure and when the computer is turned on. While it's nice to have a clean and fast PC, in some cases, you may want the opposite, namely
that a particular program starts immediately as soon as you turn on your computer
.
For example, you may want that as you open your PC, it immediately loads the web browser to surf the internet or the Word program to write or whatever else you want.
To open your favorite programs when you turn on your PC
, you can add the startup icons of these programs to the
Automatic execution
. For example, if you want to start Firefox right away and automatically, just move the icon located on the desktop or in the Start menu
inside the Autorun folder
which is always found in the Start menu.
For Windows 10 we wrote in another article,
where to find Startup folder in Windows 10
.
To make things better, we have seen how with a small tool called Startup Delayer it is also possible to delay the start of programs running automatically on Windows
To make things easier and have a few more options, you can
manage the programs that open when the PC starts
with an external tool such as
Launcherdock
.
Launcher Dock is a free download that works with all versions of Windows, from XP onwards, safe and without risk of malware. The first time you open Launcher Dock, it creates a list of all open applications on your PC. From the list you can change the line where it says "Launch Option" from none to So it probably makes sense to open all your favorites first. You can then look down the list of applications that the program found, and change the default startup option from "none" to "Start-up". This will cause the chosen program now to start automatically with Windows. The extra configuration options allow you to
open the window of that program in the position of the screen
specified and indicate specific startup parameters. It is also possible to make sure that a specific file is opened and that, if you are using Firefox, specific websites are also opened.
(for other browsers, such as Chrome and Internet Explorer, just indicate the sites to open at startup in the settings of the home page).
LauncherDock is a very clean and smooth tool, recommended for specific uses and for those who use a computer with multiple monitors.
ALSO READ:
Start of programs at a set time, with timer