The PS4 finally hacked? PS4HEN is a new tool that allows anyone to run many PS2 games and other pirated programs on the console. The PlayStation Store has offered a few PS2 games for several years that can be emulated on the newer PS4. PS4HEN allows you to go beyond the list of 67 PS2 games that Sony offers for emulation on the PlayStation 4. We explain how this exploit works and how to use it.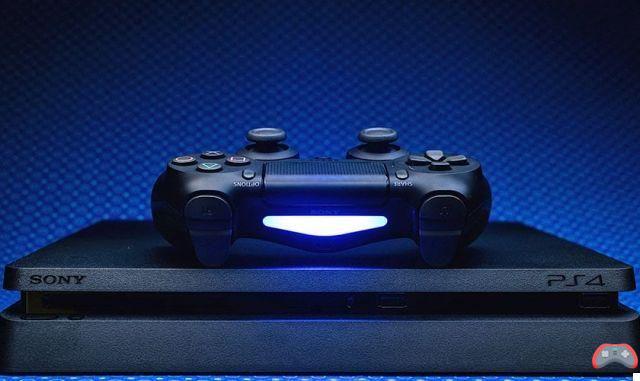 Want to emulate PS2 games for free on your PlayStation 4 or run pirate apps on it? Hackers have just released PS4HEN, a tool that allows almost anyone to jailbreak PlayStation 4s. As a result, it is possible to launch a whole regiment of new applications and games, including PS2 games. that it was not possible to emulate until now. According to Eurogamer, the exploit was discovered in early January. It only works on firmware 4.05 (current version is 5.05). It would therefore be necessary to be able to downgrade the internal software – unfortunately, as several readers point out, this is not possible, a console directly with firmware 4.05 or earlier is essential.
PS4HEN: How to Run PS2 Games and Pirate Apps on Your PlayStation 4
Nevertheless, the release of PS4HEN is accompanied by an increasingly active community around the jailbreak of the console. In the forums, hackers are busy porting an increasing number of PS2 games. The tool indeed makes it possible to inject a number of games into pirated consoles, but in some cases it does not yet work perfectly. Of course, there are still some downsides to using PS4HEN on your console: using older firmware may prevent you from playing some recent games – it may also void the warranty.
However, if that doesn't scare you, it's relatively easy to use PS4HEN yourself. Here is the outline of the method:
Make sure you are under firmware version 4.05
Note: this is one of the more complicated steps. Impossible to downgrade if you are under a later version – some players recommend at this stage to directly obtain a console under firmware 4.05 or earlier.
Download PS4HEN by clicking on this link
"Inject" the file on the console
Note: This step will require some preparation and patience. We could either offer you a tutorial just for this step. The instructions given by our colleagues at PlayStationHax should allow you to achieve this quite easily.
You then have to find the application or game to install: we're talking about modified .pkgs (we'll let you do your little research on Google for that)
Warning: for copyright reasons only use games for which you have purchased the license.
Put this .pkg file in the root of a Fat32 formatted volume
Disable your internet connection (to avoid any updates)
Go to Settings > Debug Settings > Games > Package Installer
Click on your .pkg file
You can now launch your game or application! Please note, each time you launch the interface you will be prompted to update the firmware (always choose "Later"). So, did you succeed? Share your feedback and struggles in the comments – we'll update this article!