The PS5 is already in the hands of several American journalists. Samit Sarkar, a journalist for the Polygon site, discovered that instructions for transferring PS4 data to the PS5 were displayed on the console box. Three options will be available to players.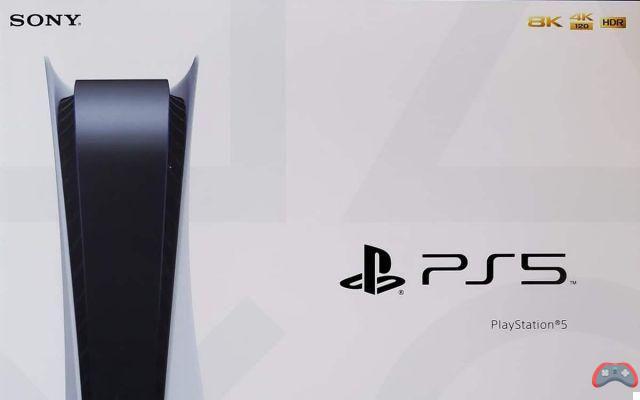 The wait will soon come to an end. Players around the world will be able to end on their PS5 and PS5 Digital Edition starting November 12, 2020 in the United States and on November 19, 2020 in Spain, at the respective prices of 499 € and 399 €. As the launch of Sony's next-gen console is fast approaching, some influential journalists and Youtubers are beginning to receive the beast.
This is particularly the case of Samit Sarkar, journalist for the specialized site Polygon. The journalist posted some photos of the official PS5 box on his Twitter on October 23. The opportunity to see the packaging more closely, but also to discover valuable information. Indeed and as specified by Samit Sarkar, Sony has left some instructions for PS4 users on the bottom of the box.
one interesting thing about the PS5 box: instructions for transferring data from a PS4 are printed right on the bottom
and just to close the loop, here's a shot of the top as well
anyway, look for more coverage ~~~in the future~~~ on Polygon dot com! pic.twitter.com/sgljsJYIm4
- Samit Sarkar (amSamitSarkar) October 23, 2020
Three Ways to Transfer PS4 Data to PS5
It is neither more nor less than the procedure to be followed for Transfer PS4 Data to PS5. According to the manufacturer, players will therefore have three options at their disposal:
Connect PS5 and PS4 to the same Internet network
Connect PS4 External Storage to PS5
Log in to your Playstation account on PS5 to retrieve game history, trophies, profile and friends list
We suspect that it will be possible for Playstation Plus subscribers to transfer their saves saved on Sony's cloud to the PS5, once your PSN account is linked to the new console. Still, questions still remain about the future of PS4 backups on PS5. For now, the decision obviously belongs to the developers.
Thus we learned that the PS4 backups of God of War can be transferred to PS5, unlike those of the PS4 version of Spiderman-Man to the remastered planned for PS5. But Spider-Man serves as an exception, since we are talking about a remastered here, and not a simple port of a PS4 game to an optimized PS5 version.