Sony announced a few months ago the closure of the PSP online store. If the manufacturer has not backtracked on the subject, the titles that were there can still be purchased via the PS3 and PS Vita store.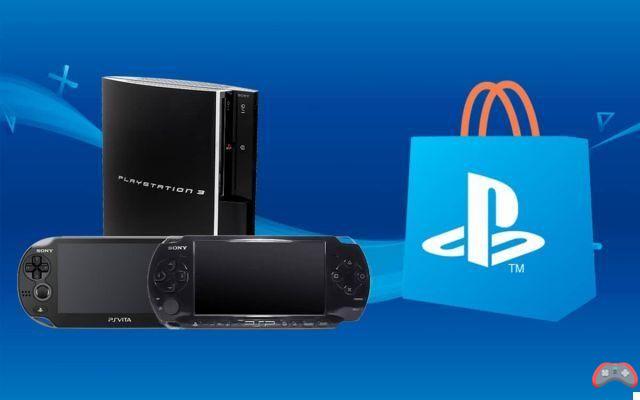 Last April, Sony announced the closure of the PS3, PS Vita and PSP online stores as of July 2, 2021, i.e. today. Following the discontent of the players, the manufacturer had backtracked for the Vita and the PS3. Ie store PSP, it is still doomed, but its games are still downloadable via another means.
Closing an online store means simply removing loads of games. Many independent developers have indeed only released their creation online. If the store disappears, so does the game. However, PSP titles will still be downloadable, according to Sony. It was Kotaku who spotted the thing via the PlayStation UK site. If you want to download a PSP game, then you have to go through the PS3 or Vita online store. An additional solution but which has the merit of not throwing all the work of the developers into the trash.
The PSP will be able to continue downloading games
According to the American site, this decision is recent, since the mention would have appeared on the Sony site on June 28th. Admittedly, the PSP games only available online are not necessarily the best known or the most played today, but continue to make them accessible is an important step in media preservation. VGC had listed all the PSP games that were in danger of disappearing with the closure of the PSP store. There were 35 in total.
Read also – Test of Ratchet and Clank Rift Apart: the new technical showcase of the PS5
As a reminder, the PSP was released in 2005 in Europe and had the claim to offer an experience close to the PS2 in portable mode. It has hosted many major titles, such as Metal Gear Peace Walker, Crisis Core Final Fantasy or GTA Liberty City and Vice City stories. Of course, these games were available in physical version via the UMD in addition to being downloadable. Note that in 2009, Sony had tried the test at all dematerialized with the PSP Go, the first console where all games were purchased online.
Source: Kotaku