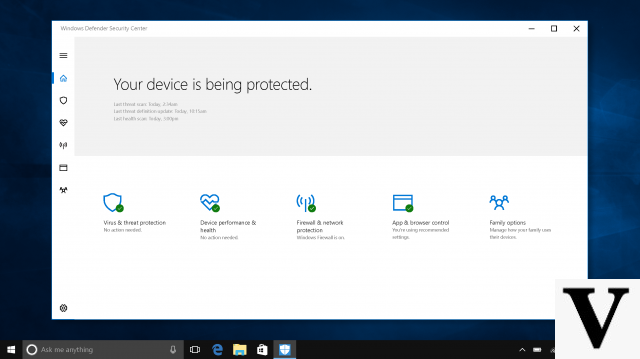 When we use a computer, especially if with Windows as an operating system, it is essential to protect the device and our data with a good antivirus. AV-TEST company performed a search to help users find the best security program on Windows 10 Creators Update.
For those unfamiliar with it, AV-TEST is a German company that carries out comparison tests on computer security programs. Usually in its analyzes, AV-TEST evaluates antivirus programs on three different aspects, which are protection, influence on computer performance and usability. He assigns scores to these three aspects, the maximum of which is six. To help users who use Windows 10 the German company has analyzed the best specialized antivirus for this specific operating system. And only four cybersecurity solutions got 18, that is the maximum score. These are the antivirus of Avira, Kaspersky, Symantec e Trend Micro.
The test results
In addition to the four programs mentioned above, there are two antivirus that have touched the maximum score, but without getting it. And they are Bitdefender and McAfee. Bitdefender scored 6 points for protection and performance, but only 5,5 points for usability. McAfee, on the other hand, was awarded 6 points for performance and usability, but lost 0,5 points in the security test. Anyone who uses a computer with Windows 10 will also be curious as to what the score is obtained from Windows Defender, that is, by the antivirus made by Microsoft and present by default on the operating system. We also remind you that in the Windows 10 Creators Update the protection program has changed its name and was wanted, so much so that now it identifies itself as Windows Defender Security Center. In the AV-TEST research, Microsoft's antivirus seemed to be growing compared to the past, even if it still does not reach the best programs. Windows Defender received 15 points, scoring 5,5 points for protection, 5 points for performance and 4,5 points for usability. Looking at the glass half full it must be said that the program has achieved almost the maximum level of protection against malware.
The best antivirus for Windows 10 Creators Update