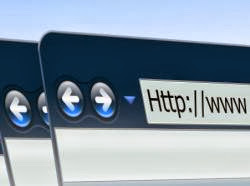 Google recently launched a new tab in Chrome with the integrated Google search engine which is, in fact, a copy of the main Google.com page plus thumbnails of the eight most visited sites.
If you compare the old with the new tab you will notice the lack of several features such as the buttons to see the recently closed tabs, the Other devices button, the list of installed applications, the link to the Chrome Web Store and the link to access with the Google Chrome account that was at the top right.
In Chrome, a button has now appeared at the top left to open the applications page where there is also the link for the Chrome Web Store.
The recent tab button isn't gone either, it's just been moved.
The option of
Recent Tabs
it is now in the main menu, the one with the three lines at the top right.
Pressing on Recent tabs opens a list with the title of the last 8 web pages viewed and closed that can be restored and reopened.
All recently closed websites are displayed here with their icon and title.
In this menu you will also find the list of tabs opened by other devices, such as the iPhone, tablet or Android smartphone, always using Google Chrome connected to the same account (See how to synchronize Chrome tabs between devices)
Instead of using the menu to restore recent tabs in Google Chrome, you can also use the keyboard shortcut Ctrl-Shift-T which reopens the last closed tab.
If you use this key combination several times, you can restore all closed tabs in chronological order.
This can also be done using the mouse by pressing the right button on the header of the tabs, at the top, on Chrome.
Finally, I want to remember the Chrome extensions to save open tabs.