Skype now allows you to blur the background of where you are located during a video call. A seemingly innocuous feature, but which will prove useful for many users. In this tutorial, we will see how to blur the background during a Skype video call.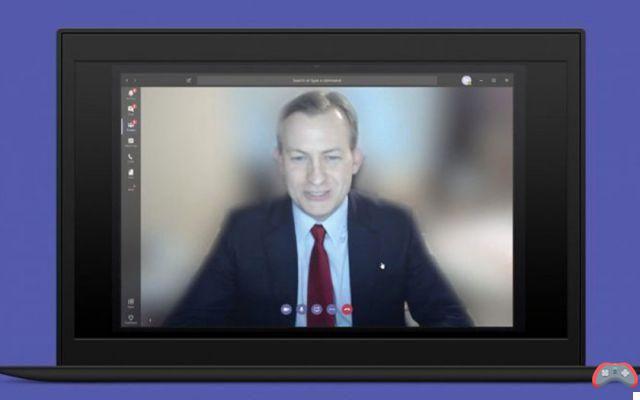 Video calls with the app Skype can now be done with complete peace of mind. At least for those who are often concerned about the way the decor in which they find themselves looks: in an untidy office, bedroom or living room. Whatever the reason, Microsoft recently rolled out an update that allows blur background during video calls.
Skype: how to blur the background during a video call
The most important thing when making a video call is to see your interlocutor and not necessarily what surrounds him. Thanks to artificial intelligence, Skype now knows how to make sense of things by isolating the interlocutor from the rest of his environment. Just blur the background. To do so, follow these steps:
Open the Skype app on your smartphone or PC and start a call with a contact.
On the video feed that appears on the screen, right-click.
In the context menu that appears, click on the option Blur my background.
Well, it's as simple as that. Your interlocutor will see you clearly, but the scenery behind you will appear blurred. There is also a second option to blur the background in Skype. Rather than right-clicking on the video feed, hover over the camera icon (video call) to bring up the small window that displays the Video settings. From here you also have an option to blur the background.
Now there's no need to worry about how your office, bedroom, living room or wherever you are located looks when a call is received. Just hide the background and you're done.
The editorial advises you:
How to blur all or part of a photo
iPhone: How to Record a Phone Conversation
Vimeo: how to download a video
When you create a Skype account, you also create a pseudonym, a name by which your contacts can find you. Can it be changed? Permanently deleting your Skype account is not easy, especially since the VoIP software was acquired by Microsoft in 2011. However, there is a solution that… Skype allows you to delete any message sent in a conversation. It's even very simple! Skype is one of the most popular video conferencing applications, and creating an account is free. The application, available on all platforms, allows you to call your friends for free. In addition…