Your Mac has become slow. It may have happened suddenly or gradually. It may be a sign of a problem on the machine, but iMacs and MacBooks naturally slow down over time. Cleaning up and some optimizations can give them a boost.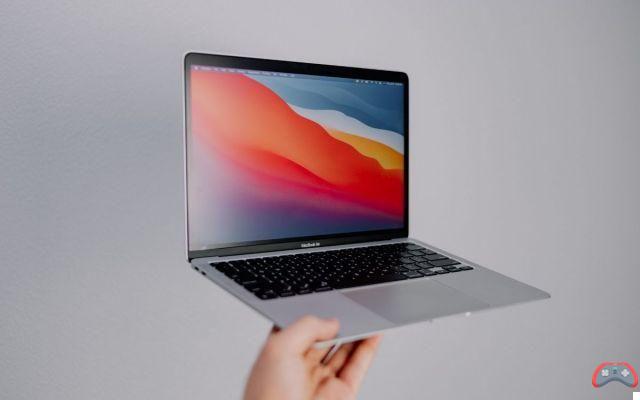 Machines can also have slack. Nothing could be more normal since they are always in demand. Before realizing that your mac is slow, it is probably wise to take a step back. It can certainly be a hardware problem or a fault in the system, but before exploring these avenues, you should make sure you have validated the checklist to follow.
1. Take back control with Activity Monitor
This is one of the most effective solutions for sporadic lag issues. Some apps are more demanding in resources than others, and sometimes they have problems that lead to CPU, RAM or even hard disk usage spikes. Access to Activity Monitor from the folder Utilities.
Click on the header of the "processor" or "memory" column to display the operations in ascending or descending order according to the percentage of CPU or RAM memory used. Identify programs that are using too many resources and force them to close. If the responsible program is a browser, close as many open tabs as possible.
2. The HDD or SSD disk may be full: clean it up
It is also one of the most common causes of slow Windows PCs. A full disk reduces the flexibility of the system and programs. So clean up clearing the cache, unnecessary files and cleaning the recycle bin.
The easiest way is to use a tool specially dedicated to this task. Example: MacClean or CleanMyMac which allow you to clean the cache, cookies of web browsers, duplicate files and large useless files, etc.
3. Disable launching apps on startup
When too many applications load on startup in addition to the system itself needing to start up, the process becomes cumbersome and time-consuming. To disable certain applications from automatically launching at startup on Mac, go to System Preferences > Users & Groups and click on your username and then on Login.
Then select all the applications that you do not want to launch at startup and click the minus (-) button below the list to remove them. This action should save you precious seconds or even minutes at startup.
4. Disable FileVault
disk encryption FileVault is activated by default on macOS and allows you to protect the data on your disks by automatically encrypting them at each start. This is particularly useful if the machine is stolen. But on some Macs, this can also lead to very slow startups.
If so, you can disable encryption by going to System Preferences > click Security > FileVault > Disable FileVault. But keep in mind that this is not advised for security and privacy reasons. However, to gain responsiveness at startup on older Macs, disabling FileVault is effective.
5. Keep the system up to date
Apple releases new versions of macOS regularly. There's no reason not to keep your system up to date. New versions of macOS contain patches to improve performance, but also machine security. So don't ignore notifications of new updates and check from the dedicated section in the App Store.
The editorial advises you:
Slow PC: 10 Ways to Speed ​​Up a Windows Computer
macOS: how to manage applications that launch at startup?
Mac: how to create a bootable USB drive in macOS?
The 2022 iPad Pro is going to be redesigned and will have wireless charging capability, like Apple's other mobile devices. After the presentation of the iPad mini 6,… All the power of a Mac computer on your eyes: this is what Apple promises in its future mixed reality headset, scheduled for the end of 2022. While the Apple Watch, the 'iPad… Do you have an iPhone and want to change your PIN code? The option, buried in the twists and turns, of iOS is not so easy to find. However, this code ... There are a few options available to unlock an iPhone. Some online services offer to do this quickly for a few euros. The law also obliges operators to do it for free ...