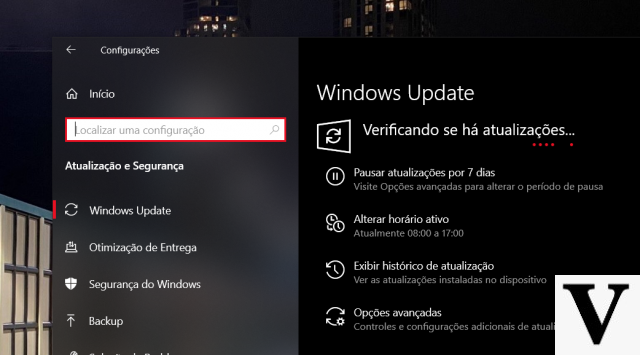 Waiting for the Windows 10 May Update 2020 be made official, Microsoft announces that it is distributing the May security update for its operating system in these hours. While part of the technicians and developers are in fact finalizing the details of the semi-annual update (in the hope that the compatibility problems of past versions will not be repeated), other engineers have developed what promises to be one of the most important security updates ever. .
As we read in the press release of the Redmond giant, what is about to be released is the third largest security update in the ten-year history of Windows, containing over 100 security patches for as many flaws discovered in recent weeks. The vulnerabilities obviously do not concern only the operating system, but also all the software pre-installed with Windows 10: the Edge browser, the .NET Framework and Visual Studio. Fortunately, among the various vulnerabilities there are none of the "zero day" type and there is no danger, therefore, that some hackers are already exploiting unknown flaws.
Windows 10, which are the most serious flaws fixed with the May update
Among the more than 100 flaws "plugged" by the engineers and developers of the Redmond house, some they have an "urgency" superior to the others. Two of these, for example, relate to the Microsoft Edge PDF reader and the operating system itself.
As noted in the Microsoft notes accompanying the updates, the PDF reader vulnerability allows you to execute malicious code simply by launching a corrupt PDF document. Using this vulnerability, hackers can corrupt the memory cells occupied by the document and exploit this "bridgehead" to obtain administrative permissions on the device.
The vulnerability affecting the operating system, on the other hand, allows hackers to access memory and execute malicious code remotely (for example, running a Trojan without the user having to download any programs or take any other action). In this way, cybercriminals can secure system administrator privileges and operate inside the PC as if it were "their thing".
How to install Windows 10 security updates
To check that the updates are already available and download them, all you have to do is access the Settings operating system (click on the Start button and then on the gear icon located above the shutdown and restart button), click on Update and Security and check the list of available updates. To start the download and installation, simply click on the "Download" button and wait.
Windows 10, a massive security update arrives: what changes