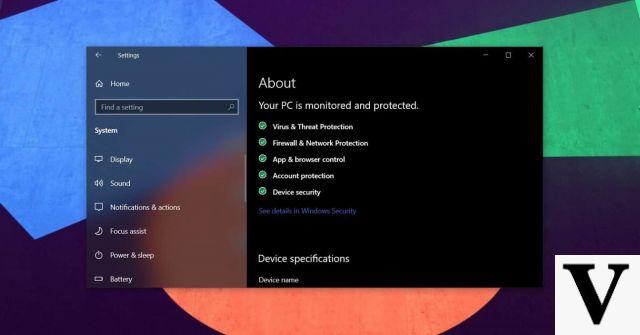 September's "Patch Tuesday" will only arrive tomorrow, but Microsoft has released another big update for Windows 10 in recent days, the KB4571744. This is an update for the operating systems updated to the "May Update" of 2020 and which brings with it a lot of bug fixes.
Many of these, by the way, are already known bugs that had to be fixed by the August cumulative update. But apparently not all systems on which the latest "Patch Tuesday" was installed have seen the problems disappear and, so, Microsoft has decided to release a second cumulative update. But that's not the only strange thing that has happened. in the last few days: the house in Redmond, in fact, a few days ago blocked the updating of some computers, for a grave problema al modem WWAN LTE which prevents Internet browsing. But this problem, strangely, is not among those solved with the update KB4571744.
Update KB4571744: what changes
I bugs fixed from the update KB4571744 for Windows 10 are many: well 73. It is, therefore, a real cumulative update in all respects, which also concerns important operating system components such as Windows Hello facial and fingerprint recognition, File Explorer, applications that take too long to open, applications Microsoft Office instead closing for no reason and even sudden Windows Update crashes.
However Microsoft specifies that this is not a security update: no critical flaws or bugs are fixed, only operating system or app malfunctions. This is why the update remains optional and it is up to the user to choose whether to download and install it.
How to install the update KB4571744
Those who, in recent weeks, have experienced a strange behavior of the operating system or some app will most likely find the solution to the problems found within the 73 fixes introduced by KB4571744. Those who have no problems can safely skip this update.
Microsoft is rolling out the KB4571744 update via Windows Update, so those who want to install it will not have to do is open Windows Update, check for updates and view the optional updates.
A new window will open in which the user must click on "Other updates", select the KB4571744 and then click on "Download and install". At the end of the installation the build of Windows 10 will be brought to version 19041.488.
Windows 10, Microsoft releases a surprise update: what it is