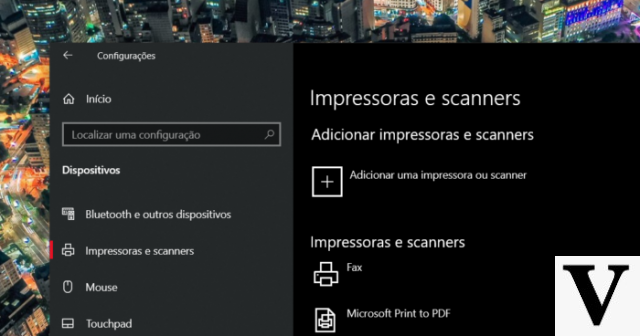 New PC problems after yet another cumulative update of Windows 10 and, this time, Microsoft has fully admitted its faults. After the update at the end of September, many users complain about the inability to print any type of file, with the printer working perfectly until the day before.
The update that wrecks the printer is KB4522016, released on September 23rd. The problem is in the print spooler, that is, that Windows service that receives and manages all files sent to the printer. The problem affects not only Windows 10, but also Windows Server, Windows 8.1 and Windows 7 Service Pack 1. In some cases the spooler freezes, some files already sent to the printer are not printed and some applications can even freeze and crash. Microsoft says it is already working to fix the problem, but a fix has not yet arrived.
What to do if the printer does not work after the update
Microsoft, on the support page relating to this issue, explains that it is currently alone You can try to work around the error. Attempting to print again may allow you to print correctly in some cases. If that's not enough, you can try turning the printer off and on again. If your device is using a v4 print driver and a v3 driver is available, uninstalling the v4 driver and installing the v3 driver may solve the problem. The problem is that it is not at all easy for the common user to know what type of driver their printer is using.
Uninstall the KB4522016 update
Another, more drastic way to solve the printer problem after installing the update KB4522016 is the uninstall the update. The KB4522016, in fact, was released mainly to solve an Internet Explorer security problem. If, like most Windows users, you don't use Internet Explorer as your browser to browse the web then you can also ignore its security issues and remove the late September update. Waiting for Microsoft to release a further updtate to put things right.
Too many problems after Windows updates?
Regardless of which method you choose to fix the printer problem after the latest Windows update, the fact remains that this update also brought a problem. It is now very frequent to encounter one or more problems after an update of the Microsoft operating system and everyone wonders why the Redmond software house is unable to prevent such episodes.
A possible answer was given by a former Microsoft employee: according to Jerry Berg Microsoft no longer does real tests, on different computer configurations, before releasing updates. On the contrary, all tests are now performed by users of the Windows Insider program, that is, those who agree to install non-definitive versions of the operating system in order to have the latest features available. According to Berg, all this does not allow us to have a realistic idea of ​​what problems could arise after the release of an update to the general public.
Windows 10 no longer prints after update: what to do