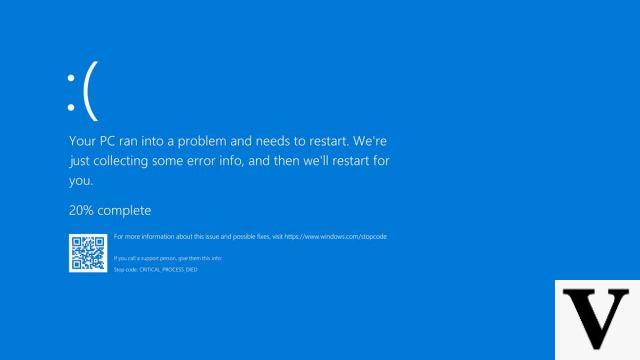 THEMicrosoft update of October 2018 for Windows 10 is becoming a real nuisance for the Redmond home. In the very first days of release it is a bug emerged which forced Microsoft to withdraw the update to avoid harming users' PCs. The epic seemed to have ended a few days ago when a new corrected version was released, but it seems not to be the case at all.
Many users who have installed Windows 10 October 2018 Update, in fact, they are complaining about new bugs and new malfunctions. This time, no sudden file deletions, as happened with the first version of the update, but a series of new problems that slow down the PC and make it difficult to use. In short, new headaches for Microsoft developers, who will have to put their hand to the source code of the operating system again. If we noticed that the update is available again in the Windows 10 update center our advice is to wait. Microsoft will most likely take some time to get it right solve all the new issues that have emerged in Windows 10 1089. Here are the specific bugs found so far.
New problems with the Windows 10 update
As mentioned, there are several bugs that are hitting the second version of the Windows 10 October update in these hours. Eg, in Windows Explorer for no particular reason a red X appears on mapped network drives. Even searching for them through the command prompt le network drives appear as unavailable. And in the notification center the warning message "Unable to reconnect all network drives" appears continuously, a rather inconvenient bug especially in work environments with multiple computers connected to the same network.
Microsoft has made it known that this problem was already present in the first update of October and that will be resolved no earlier than the beginning of 2019. As if that were not enough, the company Trend Micro has made it known that the 1089 version of Windows 10 is incompatible with its antivirus and therefore anyone who has installed this software will not be able to upgrade without first uninstalling the computer security program. Finally, if we are using a Radeon HD2000 or HD4000 graphics card at AMD we're in pretty big trouble. The reason? With the new build of Windows 10 an error code "INVALID_POINTER_READ_c0000005_atidxx64.dll" will appear which will prevent the display of images on the screen. Probably regarding incompatibility with Trend Micro and Radeon graphics cards Microsoft will try to release a patch before the end of 2018.
Windows 10 update, still problems: what happens