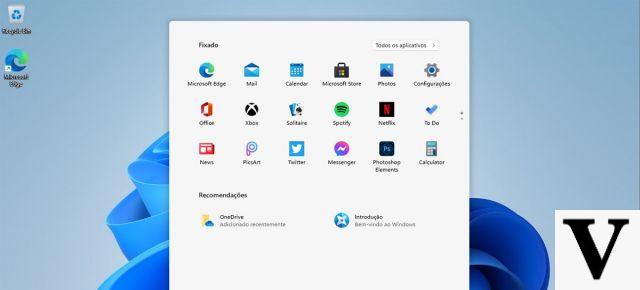 A completely renewed operating system in both design and functionality. This is Windows 11, officially presented by Microsoft on June 24. The redesigned interface adds new touch functionality, offering a new Start button it's a taskbar redesigned.
The presentation of Windows 11 comes after weeks of indiscretions and rumors, as well as a leak of the first build that had anticipated most of the news confirmed today. Thus the new ones arrive layout Snap, the Snap groups to simplify the experience multitasking and the Windows organization, while integration with Teams present in the system tray allows you to connect with anyone through messages, chats, calls and video calls. Microsoft also focuses on improvement of the PC gaming experience, offering Auto HDR, Direct Storage and above all access to the Xbox app, which allows you to play Xbox Game Pass titles.
Windows 11: revolutionized design and multitasking
The interface design of Windows 11 completely revolutionizes the experience users had become accustomed to with Microsoft's previous operating system. We start from the Start button, which is now located in the center of the taskbar, a choice reminiscent of that of Apple's Macs. There are also new transparencies, animations on transitions and the possibility of using the interface in dark or light mode.
Microsoft also guarantees one higher speed, both browsing the OS and the Internet with Edge, as well as guaranteeing updates that are up to 40% lighter, and therefore faster to install. The goal is to obtain an OS that allows you to efficiently manage the multitasking and therefore it smart working, thanks to Snap Layouts, which allows you to simultaneously view 4 or more windows on the monitor.
The Windows Widgets, which allows you to have a personalized feed of the most useful tasks for the user, suggested by new artificial intelligence algorithms. Complete experience one virtual keyboard for when using the PC in tablet mode, with the haptic feedback and voice dictation improved.
Windows 11: Integrated Android and Teams app
Windows 11 becomes an operating system based on cloud and interoperability with other platforms, so much so that the Android app. Thanks to a partnership with Amazon and his Amazon Appstore, Google apps can be downloaded from the new one Windows Store and run on Microsoft's operating system.
To improve the user experience, Teams is integrated directly in Windows. In this way you can always be connected and chat, call or video call your contacts from any device they are connected: iOS, Android or macOS.
Windows 11: new features for gaming
Microsoft also thinks about the Gaming, offering exciting new features. First of all there will be l'auto HDR, which automatically performs extended dynamic grading for games developed in DirectX11 and DirectX12 with compatible monitors. Then there is the DirectStorage, to improve game loading and performance. Finally, there is no lack of integration with the new Xbox app, which will allow you to play through XCloud and especially the titles of Xbox Game Pass.
Windows 11: system requirements and when it arrives
In order to install and use Windows 11 there are system requirements to be respected. They will need a 64-bit compatible processor o System on a Chip (SoC) with at least 1 GHz with 2 or more cores, 4 GB of RAM and at least 64GB of internal memory. The Video Card must be compatible with DirectX12, lo screen at least 9 inches in HD resolution.
For the configuration of Windows 11 Home a Microsoft account and the availability of one Internet connection. As with the arrival of Windows 10, Windows 11 can also be updated for free for those who already have an active license. The release is scheduled for the end of November 2021, but in the next few weeks, a beta mode may already arrive for you to test.
Windows 11 is official: all about Microsoft's new operating system