If Microsoft recently updated its Edge browser for Windows 10, the Redmond giant has also deployed an update for Windows 8.1 and… Windows 7! The operating system, which Microsoft has officially stopped all support for the general public, therefore benefits from an update that is unexpected to say the least.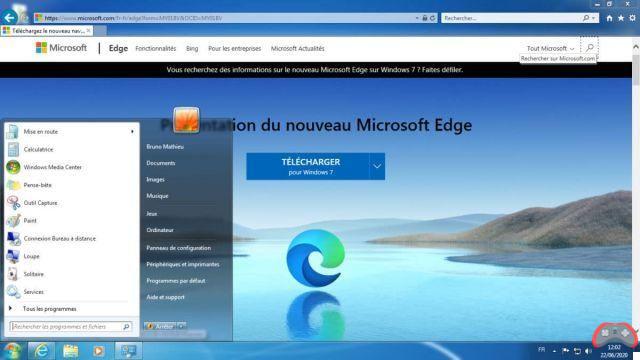 Last year, Microsoft announced a major change of course: its Edge browser would now be based on Chromium, rather than an in-house engine. This new edition of Edge showed up at the beginning of the year, to be fully integrated into Windows 10 in the May 2020 Update (also called Windows 10 2004). But Microsoft obviously did not intend to stop there with the new version of Edge, since it has also just been deployed on Windows 8.1, which is still supported by the Redmond company. And against all odds, this edition of Edge has also been ported to Windows 7 via Windows Update.
However, Microsoft has definitely stopped supporting Windows 7 and strongly advises to turn to Windows 10. Only companies can still claim to benefit from an operating system update. This type of service is not free and its price doubles every year.
The new edition of Edge is available via Windows Update
Whether under Windows 7 or Windows 8.1, the update takes place via the Windows Update. Windows 7 is therefore experiencing a small update, 6 months later after the end of its support. Note that it is also possible to download the new Edge individually, in the form of an executable to be installed in the most classic way possible. In the case of Windows 7, Microsoft nevertheless specifies that it is necessary to have Service Pack 1, as well as updates SSU KB4490628 on March 12, 2019 ou SHA-2 KB4474419 dated September 23, 2019. After the Microsoft Edge update is downloaded and installed, a restart is required.
The new version of Microsoft Edge will be automatically pinned to the taskbar and a keyboard shortcut will be created on the desktop. However, the update will not change the user's preferences regarding their default browser. Finally, last point: the new version of Edge does not remove the ancestral Internet Explorer.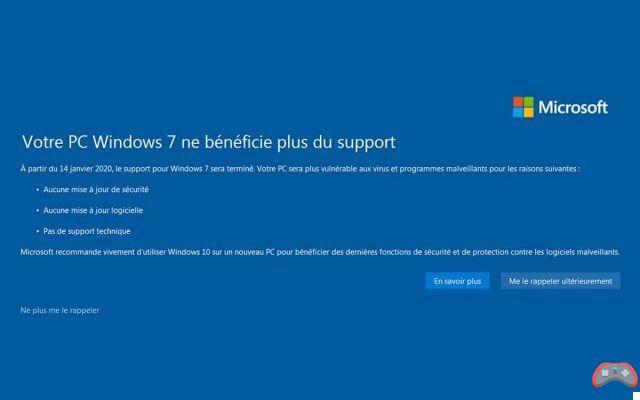 Microsoft also recalls that "support for Windows 7 ended on January 14, 2020. Although Microsoft Edge helps secure your device on the web, your PC may still be vulnerable to security breaches. We recommend upgrading to an operating system that is still supported."
Ultimately, while the new edition of Microsoft Edge offers more features than the old version or Internet Explorer, and theoretically offers better security, don't expect miracles on Windows 7 either. OS security is still outdated, although the new version of Edge helps to tighten it up somewhat.
But by bringing its browser to Windows 7 and Windows 8.1, Microsoft probably intends to gain market share. Remember that, a few months after the release of the new edition, Edge succeeded in dethroning Firefox and became the 2nd most used browser in the world (far behind Chrome, it is true).