The web version of YouTube has a particularly practical reduced player. Thanks to this new mode, you can continue watching a YouTube video out of the corner of your eye while continuing to browse the website. We explain how it works.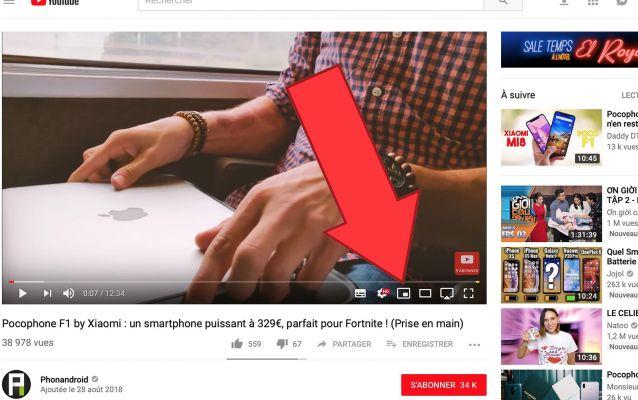 A few weeks ago, YouTube rolled out dark mode, which allows you to enjoy an all-gray and black interface so as not to strain your eyes too much. YouTube continues to spoil Internet users with the arrival of a reduced floating player, which will place your video in a corner of your window. As a reminder, this mode is already offered to Youtube users on Android.
The reduced player arrives on the web version of YouTube
In this floating player, you will obviously find your video being played (in a reduced version), as well as some control buttons, such as the Play/pause button or the cursor. Contrary to what some third-party software offers, you will not be able to not move the playback window of your video anywhere. You will have to settle for finding it at the bottom right. That's a shame.
To activate the reduced mode on the web version of Youtube, you just have to click on the new button at the bottom left of your video, between the icon that allows you to adjust the image quality and video size. For the moment, this novelty is still being deployed. If the option is not yet available on your web interface, don't panic. You just have to wait a little longer.