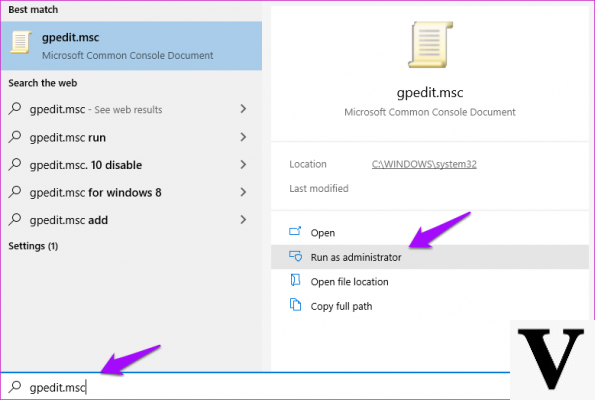 When we use a computer with an operating system Windows 10 we have several methods available for increase the security of our device. We will be able to enter an access code such as a PIN. Or use the fingerprint scanner. But we can also use a graphical password.
Ma what is a graphical password and how it works? This security system present on Windows 10 that can be used to access the device or a particular program selects a random photograph from our gallery. Within this image we can adjust a series of lines, circles or motions that unlock access to the device. Being saved only locally, the photo is less exposed than a password and the chances of it being stolen by a hacker are lower. Set a graphical password on Windows 10 it is not difficult and just a few clicks are enough to do it.
Set a graphical password
To use a graphical password on Windows 10 just go to Settings and select the Account item. At this point we click on Access Options section and scroll through the list of various possibilities until you find the word Graphic Password. Then just select Add to start using this Account security system. First we will be asked to select the image with which to unlock, that's enough select the item Use this image present in the list of the various photos in the gallery. Once this is done we will have to select the gestures needed to unlock the PC. Obviously this function works best on devices with a touchscreen, although the movements can also be performed with the mouse. Like all visual unlocking sequences, even the graphic password has a big flaw. Every time we use it we will have to pay particular attention to those around us to prevent an attacker from repeating our gestures on our PC and thus stealing our information. To avoid leaving too many fingerprints on the screen, it is advisable to clean the laptop display frequently.
How and why to set a graphical password in Windows 10