How to take a screenshot? Whether on PC, Mac, smartphone or tablet, there are many methods. In this article, we tell you how to take captures depending on the type of device, but also on the operating systems: Windows 10, Mac, iOS, Android.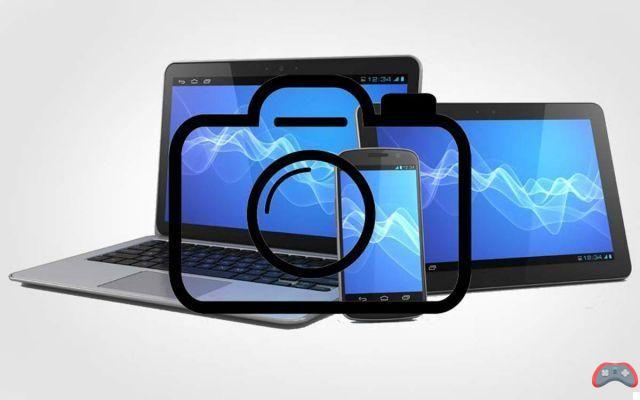 Take a screenshot is a process that is usually very simple, but not always obvious when switching from one device to another. Especially in Android where each manufacturer chooses its own method, which can confuse users. But in recent years, a universal method seems to be essential on all brands of Android smartphones. We tell you how to proceed in all cases. Whether you are on PC, Mac, on a smartphone or an Android / iOS tablet, you will be able to capture in less than a second.
How to Take a Screenshot on PC and Mac
How to take a screenshot in Windows
The best known method is that of pressing a key or a keyboard shortcut. The title of the famous key may vary depending on the model: PrtSc / PrtScn / PriScrn / Print Scr / Print screen system, etc. On laptops, it is usually necessary to press the Fn key (function key) simultaneously.
But that's just the tip of the iceberg, as there are also other ways to take more specific captures directly to an image file rather than having to copy the entire capture into Paint before saving it. We invite you to read our complete article on how to take a screenshot with a Windows 10 PC.
If you want to take a screenshot of a website, know that you can capture it in its entirety, and not just the part visible on the screen at the time of capture. This is possible thanks to a free extension available on Google Chrome and Firefox. Check out our article on how to take a screenshot of a full webpage.
The method works just as well on Windows, Linux as on Mac. You can also check out the best freeware to take video screenshots on Windows 10.
Take a screenshot on Mac
You can capture all or part of your Mac screen. The capture is systematically saved on your desktop. To take a full screen capture, justsimultaneously press the keys Shift + Command (⌘) + 3. Then go to the desktop to retrieve the saved .png file. Note that it is possible to change the default location for your screenshots on Mac.
To capture a specific part of the screen:
Press the key combination Shift + Command + 4. You will see the cursor turn into a cross pointer
Use the cross to outline the precise area of ​​the screenshot by dragging the mouse. Make adjustments to the selection as desired by holding down Shift, Option, or Spacebar
At the end of the selection, release the mouse or trackpad button. A .png file is automatically generated on the desktop. You can also cancel the screenshot to prevent it from being saved. To do this, press the Esc key before releasing the button at the end of the selection.
How to take a screenshot on a smartphone or tablet
On iPhone or iPad, the process is the same and just as simple. You can check our article on how to take a screenshot on iPhone.
How to Take a Video Screenshot on iPhone and iPad
Since iOS 11, a feature long awaited by users has finally arrived: the ability to capture videos on their iPhone or iPad without going through a third-party application. You can do this by simultaneously pressing the side button and on the volume up button. Quickly release both buttons for the capture to take effect. There are alternative methods that you can check out in our tutorial on how to take screenshots on iPhone.
If you are using an Android smartphone or tablet, taking a screenshot may seem confusing as the method differs between manufacturers. Especially if you are using an older model. However, it is often only within small variations.
Take a screenshot on a Samsung smartphone or tablet
One of two methods should work:
Press the keys simultaneously power button / Power + volume down. Then find the screenshot in the image gallery.
On older models with a physical Home button (Galaxy S7, S6, etc;), simultaneously press the keys volume down + home button (Home).
Take a screenshot on a Huawei, Xiaomi, OnePlus smartphone…
On most recent smartphones, the method is the same regardless of the brand: simultaneously press volume down + power button. Two seconds should be enough. There are sometimes several methods depending on the brand you have. For example, on Huawei smartphones, you can take a screenshot by swiping three fingers on the screen from the middle, or even from the upper third down.
Finally, another universal method that works everywhere is to go through the shortcut Screenshot. Stay positioned on the screen you want to capture. Swipe the Android notification bar down using two fingers. In the shortcuts that appear, tap on the screenshot option and voila.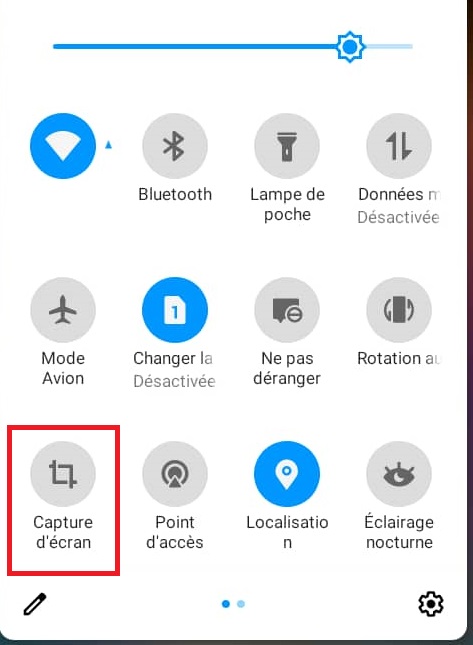 The editorial advises you:
iPhone: how to take a screenshot
How to change the default screenshot location on Mac?
Snapchat: how to take screenshots without notification
The ability to speed up or slow down a video on YouTube can be very useful. It was possible to do this in the web version of the platform for a while…Facebook allows you to deactivate the automatic playback of videos in your news feed. It's very simple, even if the path is not obvious to anyone who has never seen it...Google Chrome includes a reading mode that allows you to consult a page in optimal conditions. The functionality, however, is hidden in the bowels of the browser. In this tutorial,…It is easy to know if a contact has blocked you on WhatsApp, but some indicators can also trick you into believing it unfairly. So how do you know...