The end of support for Windows 7 is scheduled for early 2020. For many users, it will be necessary to upgrade to a newer version of the system to keep their PC secure. What exactly are the consequences of this end of support and how to upgrade your PC from Windows 7 to Windows 10? We will explain everything to you.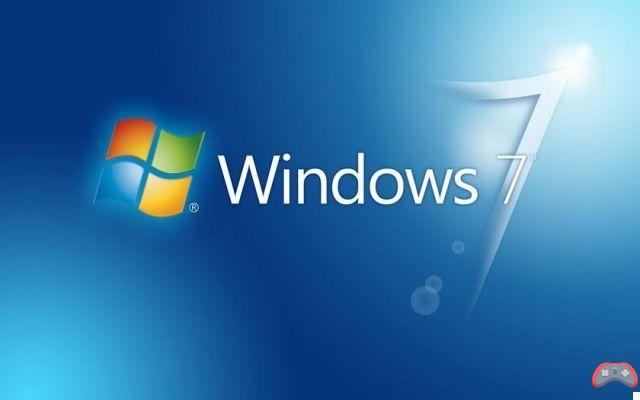 Hard to believe, but Windows 7 is with Windows 10 the two most used operating systems on PC. Version 7 has long remained far ahead of Windows 10, but the latter has finally been neck and neck since the beginning of 2019. Indeed, according to Netmarketshare statistics, Windows 7 has 30.02% of users worldwide, against 30% for Windows 10. However, the gap should widen in favor of Windows 10 in the coming months thanks to the Windows 7 end of support.
What are the consequences of the end of support for Windows 7?
Monitoring operating systems is an important factor for user security, especially in the Windows ecosystem, which is known to be very popular with hackers. Security vulnerabilities are identified and corrected regularly. All users are entitled to it as long as support is still offered for the version of the operating system concerned.
Microsoft offers two types of support for Windows: support standard and extended support. The first allows the OS to continue to receive new features and new designs over updates. Extended support, for its part, concerns security or maintenance updates that make it possible to patch flaws or apply bug fixes.
Windows 7 had lost mainstream support since 2015, but continued to receive fixes for bugs and security vulnerabilities. Corn extended support ends January 14, 2020. From this date, OS users will stop receiving any updates.
Risks to the security of your computer
Zero-day flaws are discovered regularly. These are vulnerabilities that are brought to light and are often quickly fixed by vendors. Technical details about these vulnerabilities are then provided, which further increases the risk of attack from outdated devices. With the end of support for Windows 7, unpatched PCs will therefore be particularly vulnerable to identified and left gaping flaws.
To benefit from updates after the end of support, all you have to do is install a higher version of Windows, either version 8.1 or Windows 10.
How to upgrade from Windows 7 to Windows 10?
To upgrade from Windows 7 to Windows 10, you can either upgrade or download and install a brand new copy. In both cases, you can do it with the media creation tool which is downloadable by clicking on this link. Follow the instructions to the end to either upgrade or create an installation disc. Finally, you will need a license. Here are the prices offered on the Microsoft site:
Windows 10 Home : € 145
Windows 10 Professional : € 256
Windows 10 Professional for workstations : € 439
However, there are much cheaper valid licenses on merchant sites. For example, Goofofer currently offers Windows 10 Pro + Office 2019 Pro at only 65 euros.
The editorial advises you:
Windows 11: compatibility, design, news, release date, all the info
Windows 10: the best antiviruses for your PC
FAT32, exFAT, and NTFS: Understanding File Systems and Their Differences
Windows 10 won't start? Several reasons can cause problems when starting Windows 10 for the first time or after an update: Incorrect BIOS settings,… December is approaching and the list of "free" Xbox Games With Gold games has fallen. On the menu: escape, island management, orc slaughter and…Halo Infinite is the next first-person shooter video game developed by 343 Industries and published by Xbox Game Studios. Its release is scheduled for the end of 2021 on…The battery is one of the essential parts of our laptops. Like smartphones, battery life is a crucial factor for a good experience. Some apps work...