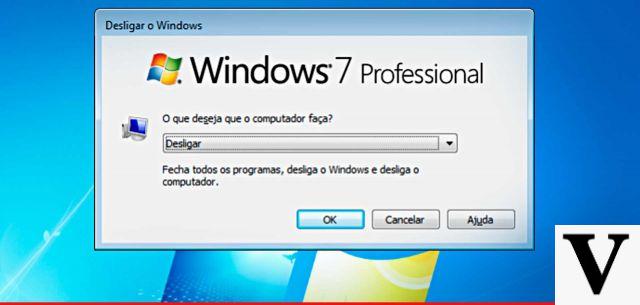 Date of birth: 22 October 2009. Date of death: 14 January 2020. These are the words we could write on the gravestone of the operating system Microsoft Windows 7 when Microsoft will stop offering free support to users in mid-January next year.
The Redmond house has always said so, even through its official online support pages: "Microsoft committed to providing 10 years of technical support for Windows 7 when it was released on October 22, 2009. At the end of this 10 years, Microsoft will stop supporting Windows 7 ". This means that the Windows 7 users they will not receive any more operating system update, not even security patches. Those who still have Windows 7 Home have already received the first alerts from Microsoft in March, those who have Windows 7 Professional are receiving them these days.
Windows 7: End of support comes with a message
Microsoft has chosen to notify users of the end of technical support through alerts that appear in the form of pop-up windows. The message reads: "After 10 years, Windows 7 support is nearing its end. January 14, 2020 is the last day that Microsoft will offer security updates and technical support for Windows 7. We know that changing can be difficult, so we are warning you first to help you back up your files and prepare for the new". Users will receive more than one of these alerts, but they can select the "Don't remind me again" option.
Goodbye Windows 7: what to do?
Users have no choice: the Windows 7 support is about to end and they have to change the operating system. This is good in many ways, especially security because Windows 10 is much more robust than its predecessors. The real problem, especially for Professional users (in practice for companies) will be the upgrade costs: many computers will have to be replaced or updated because they are too low-powered to run Windows 10, there will be downtime and money will have to be spent. for technicians, if the company does not have an internal IT department. Unfortunately, even for these reasons, still today we see public offices and small companies with PCs on which it even runs Windows XP (official support of which ended in April 2014) or Windows Vista (archived in 2017). A choice that not only limits company productivity, but also exposes the company's or body's machinery to the attack of viruses of all kinds.
Windows 7, end of support from January 2020: what happens