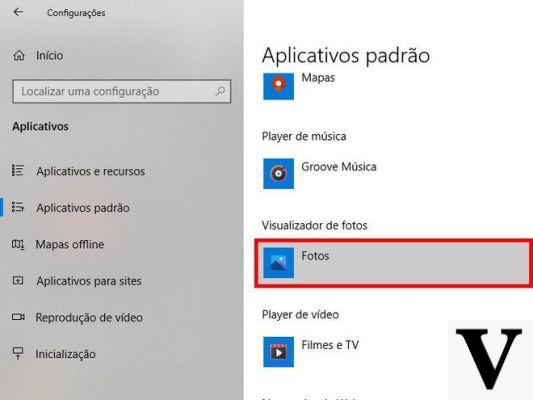 I predefined programs, that is, those that are set by default as the main software to be used for reading files, can be convenient, but in most cases create problems for users. On Windows operating systems it is possible to change them in a few simple steps.
Programs can be predefined for basically two reasons. In a first case it can be the manufacturer, or the same Microsoft, to have chosen which software to use for reading and opening files and documents. In a second case it is possible that by downloading new programs during the installation we did not uncheck the phrase "set as default program". A big hassle, especially if we usually opened PDF files with software and out of the blue we find ourselves at work with another program. Fortunately, changing these programs is quite easy, even for users with no special computer knowledge.
Windows 10
If we use Windows 10 as an operating system on our computer there is only one way to go to change the default software. First let's go to the Start menu. This section is easily recognizable, it is the only one with the Windows symbol on our screen. And we can also open it directly from the keyboard with the button with the icon of the Redmond company. At this point we must go to the item Settings. If we have activated Cortana, the personal assistant of Windows, we can directly ask her to take us to the settings. At this point we have to go under System and then on Default apps. Once this is done, a page will open with all the available categories: e-mail, Maps, Music Player, Photo Viewer, Video Player and Web Browser. If we want to change one of these programs, we just have to choose the appropriate category. If, on the other hand, we want to change the software used for opening the files, we have to click on the wording Choose default apps by file type. Here we have to select the type of file for which we want to change the default software and choose the preferred program, always from the drop-down menu.
Windows 7
The process is a bit different if we use a computer with Windows 7. But don't worry, it's just as simple. First let's go to the Start menu. Then from the pop-up menu we select the item Control Panel. Once inside this section we have to look for the Programs section. And click on it. We continue our process by selecting first Pre-defined programs and then Set default programs. At this point we have to wait a few seconds, while the system will load all the software present in our device. To choose and set the default program, all we have to do is click on its name in the list and then check the item Set this program as the default. And that's it.
How to change default programs on Windows