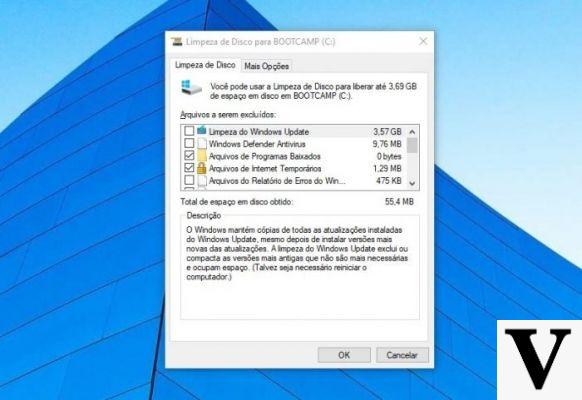 Windows 10 it is undoubtedly a good operating system, despite the numerous problems that crop up with almost every update. However, like all Windows operating systems and perhaps even more than their predecessors, Windows 10 brings a great deal of programs which for most users are literally unnecessary.
These programs are often referred to as "bloatware", a term that derives from the verb "bloat" which in English means "to inflate". And, in fact, these software do nothing but unnecessarily inflate and burden Windows 10. So they can be removed without any problems, to make the operating system lighter, take up less disk space, and have fewer apps crowding the Start menu. Giving up apps like Candy Crush, on the other hand, isn't a huge sacrifice for most Windows 10 users.
How to uninstall unnecessary programs on Windows 10
To lighten Windows from useless programs the most effective thing is uninstall them completely. To do this, just search for "Add applications" in the Start menu and open the "Apps and features" screen: we will find here all the applications currently installed on our computer, listed in alphabetical order. Let's take the time to check them one by one, removing those If the app we want to delete is present in the Start menu but we do not find it in "Apps and features", then we can delete it in another way: right-click it directly from inside the menu and then choose More> App settings. window that will open we will find, at the bottom, the option "Uninstall".
Turn off tips on the Start menu
After deleting all the useless apps we will end up with a Start menu much more streamlined and readable. But we can do even more, eliminating the "suggestions" that Microsoft inserts in it and which, in reality, are nothing but real advertisements for apps that are useless. To eliminate the suggestions we must go to Settings> Personalization and, in the left column choose "Start." Here we will find the toggle "Occasionally show suggestions in Start", which we will have to disable.
Delete the Live Tiles from the Start menu
Last touch for clean up Windwos 10 and above all the Start menu: we remove the Live Tiles, that is those "tiles" of various sizes and colors that appear inside the menu. Unfortunately we will have to remove them one by one, right-clicking on them and choosing "Remove from Start". bit boring, but worth it.
How to free Windows 10 from useless programs