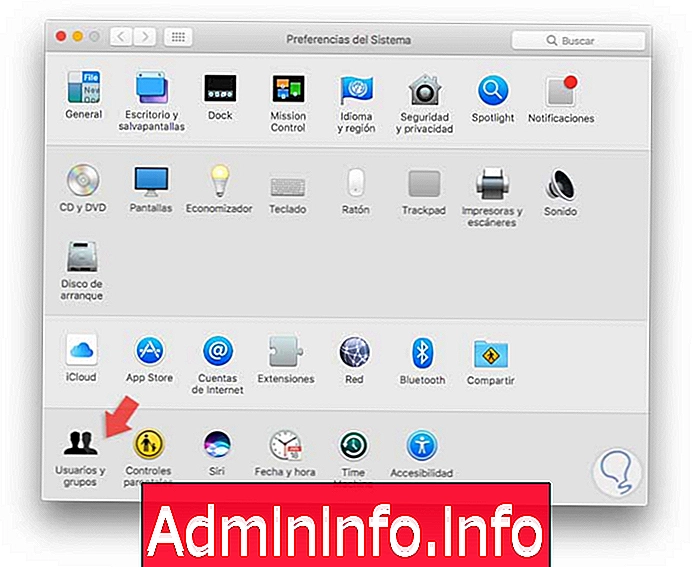 22
There are difficult passages in people's lives. And then there are those changes that seem insurmountable. One of these is the switching from iOS to Android smartphones, the other is ditching Windows for a Mac. Let's see one simple guide to pass smoothly from Microsoft to Apple world.
The transition from Windows to macOS Sierra is less traumatic than it seems. It's a change of habits. Often those who make the switch try to use the same software they already used in the Microsoft world. For example Office 365. Yet there are a sea of ​​new applications that can iIncrease our productivity or enhance our experience. The first alternative is found by default and is iWork. It is a collection of applications Apple very similar to Office 365. An alternative way to write documents or make slides.
On iWork the application Pages is none other than Word's brother. A word processor that those who are familiar with the Office variant will be able to use, to the maximum of possibilities, in a very short time. Pages' strengths are templates. Once you have finished writing or reworking the text different templates will help us to enhance it. Also Numbers, the eccentric brother of Excel, it is very easy to use. Compared to the version for Office 365 it is also more intuitive for newbies to spreadsheets. This because use special colors to highlight various parties. Keynote is a slightly more professional variant of PowerPoint. Everyone in life has had to make a presentation with slides and Keynote can be a valid alternative. Although in this case, to make the most of it, you need to have some more specific knowledge. In addition, any work created on iWork can be transferred to any device and from there reworked thanks to the compatibility in iCloud.
If the leap from Office 365 to iWork seems too difficult there is always the opportunity to use the services, very similar to the package designed by Microsoft, offered by OpenOffice and LibreOffice. Both are free solutions. These two packages are recommended for those looking for continuity in their work, regardless of the operating system used. In fact, they can be downloaded on both Windows and Linux and Mac.
Those who used to use programs for editing images, for work or for pleasure, it is very likely that on Windows they have used more than once Adobe Creative Cloud. Just like Office too Adobe makes its applications available for Mac as well, and therefore there is nothing to worry about. Those who want to experience the potential of Apple, however, could try new solutions. Photographers for example could use the photo app included by default. This allows some basic changes, such as automatic cropping and adjustments, but also some options for professionals.
A Photoshop workaround for use on macOS is Pixelmator. It is recommended for experts in the sector but with patience it can give results even to newbies. On the other hand, the interface is very intuitive although it allows a variety of very complex actions. In addition, this solution excels in price, it costs less than 30 €. A great alternative to the subscription offered by Adobe Creative Cloud. GIMP instead it represents a cheaper solution. Here too the options and changes to make to the shots are not lacking, even if they are not comparable to Photoshop and Pixelmator, and the use is quite easy but not too intuitive for newbies.
Those involved in video editing will be fond of the services Adobe Premiere. And Adobe's hold of the market, of course, extends to Macs as well. This software is hard to beat but there is no shortage of alternatives. One of the first that you can try is iMovie. It is a very intuitive and simple app to be used pre-installed by Cupertino. Unlike user criticisms of Windows Movie Maker, iMovie, for basic video editing, is a choice Apple users recommend. For those who want put together pictures and videos of a vacation or a special occasion, inserting filters and animations, is a good choice. There is also a function to create a fake trailer in Hollywood movie style and different soundtracks.
For video editing professionals an application to consider is Final Cut Pro X. It is a complete package to manage all the editing phases. From audio tracks to transitions and so on. On the more advanced side, Final Cut Pro X adds multi-camera editing, multi-channel audio, color grading, and support for industry standard formats, including XAVC, AVCHD, and Redcode RAW. You can also do intelligent searches thanks to the tags so as not to waste time. This makes it ideal for anyone who works on YouTube or use editing as a profession. It costs less than 300 euros. And recently Apple has released an offer, for students and trainers, called the Pro Apps Bundle for Education which packs Final Cut Pro X, Logic Pro X, Motion 5, Compressor 4, and MainStage 3 for just $ 199,99.
When you just can't do without the old operating system there are some solutions for temporarily run Windows on Mac. These can also be used in cases where the equivalent of the application used on Microsoft does not exist or is not free on Apple devices. Boot Camp, for example, it's a feature that allows a user to install Windows on a Mac. Parallels Desktop is a paid alternative which allows Windows to run on a Mac. Windows runs on top of macOS inside a window, allowing software running inside Windows to be used alongside Mac applications. The downside is that it costs 80 dollars. Path free most recommended then it is Chrome Remote Desktop. This allows for remote control of a Windows desktop within a window on the Mac.
How to switch from Windows to Mac in a few simple steps