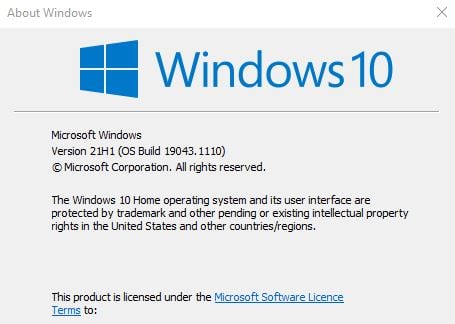 Run to throw Windows Update: Microsoft has finally released two important security updates for your PC. The first is the Security Update for Adobe Flash Player for Windows 10 Version 1909 for x64-based Systems (KB4537759) and the second is the cumulative update for Windows 10 Version 1909 for x64-based systems (KB4532693).
The first, released directly by Adobe, closes a flaw in Flash Player while the second solves the beauty of 99 leaks, 12 of which are considered "critical" and the remaining 87 are "important." Among the critical flaws resolved by this cumulative update there is also the very dangerous CVE-2020-0674, which if well exploited allows a hacker to remotely execute arbitrary dangerous code if the user visits a website made with the Internet Explorer browser. Two other flaws fixed are CVE-2020-0681 and CVE-2020-0734, which allow you to hack a computer when it connects to untrusted servers.
Why it's important to update Windows 10
Most of the critical problems solved with the latter updates in Windows 10 they are memory corruption defects in Internet Explorer and Edge and in the "Chakra" JavaScript engine. These vulnerabilities, if successfully exploited, could also allow an unauthenticated remote user to execute arbitrary code on a targeted system. The user has no way of noticing what is happening and, consequently, cannot defend himself. They are almost all "zero-day" vulnerabilities, ie inherent in the operating system, in some of its components or in the applications mentioned.
Unexpected programming defects in the code writing phase that came out later thanks to the work of several IT security companies that participate in the bounty program di Microsoft. A program that provides economic rewards for those who discover a security flaw and communicate it to Microsoft, giving it time to fix it before revealing the technical details to the public.
How to update Windows 10
To install the latest security updates, which is highly recommended, you need to go to Settings> Update & Security> Windows Update> Check for updates on your computer. Windows update it will find the updates and download them but to finish the installation and permanently close the 99 security holes an operating system restart will be required.
Windows 10, new update to improve security